The new wave of sensational supercars  being built in garages and small-batch factories around the world ,without restrictions, are pushing boundaries and shifting expectations — and firing up racers unlike any we've ever seen…
The world is filled with some great rides. And while anyone can spout off names like Ferrari and Lamborghini, there's a whole new realm of high-horsepowered supercars that most of you have probably never heard of. Hailing from countries you may not have known can even build such a machine. Here's a few of our favorites:
 Hussarya 33 by Arrinera Automotive
The Arrinera Hussarya is the first supercar to be produced by Polish automotive manufacturer Arrinera Automotive. It is Poland's first supercar. It is named after Poland's Hussar cavalry. The Arrinera Hussarya 33 will be tested with a Mid-engine 8.3-litre (8,292 cc (506.0 cu in)) V8 producing 800 PS (588 kW; 789 bhp) and drives the rear wheels.
More info /
6. AD Tramontana
The Tramontana is a Spanish single or twin seat sports car with styling inspired by open wheel racing cars. It is built by Advanced Design Tramontana in Palau de Santa Eulalia, Girona, Catalonia (Spain), and costs €500,000 or more. It was launched as a concept at the 2005 Geneva Motor Show, and subsequently modified for production. It features a mid-mounted twin turbocharged Mercedes-Benz 5.5 litre, double overhead cam V12 engine producing 720 PS (530 kW; 710 hp).
More info / https://offtheclothboff.com/2019/10/12/a-d-tramontana-r/
 DC Avanti
The DC Avanti is a sports car produced by DC Design, an Indian design firm headed by Dilip Chhabria. Its name was based on the Studebaker Avanti. It was unveiled at the 2012 Auto Expo in New Delhi . The Avanti is powered by 2.0-litre four-cylinder turbocharged petrol engine producing 250 bhp with a six-speed manual transmission.
More info/
 Superlite SL-C
Are you dreaming of building an awesome supercar for yourself? The Superlite SL-C from Superlite makes that possible. Beautifully sleek and made for speed, the SL-C is one of the easiest and least expensive supercar to build. Coming it in $44,000, SL-C includes virtually everything except the drive train and tyres. This do-it-for-yourself even includes the interior and suggested engine type includes the Chevy LS V8 or the twin turbo Lexus V8.
More info/
Falcon F7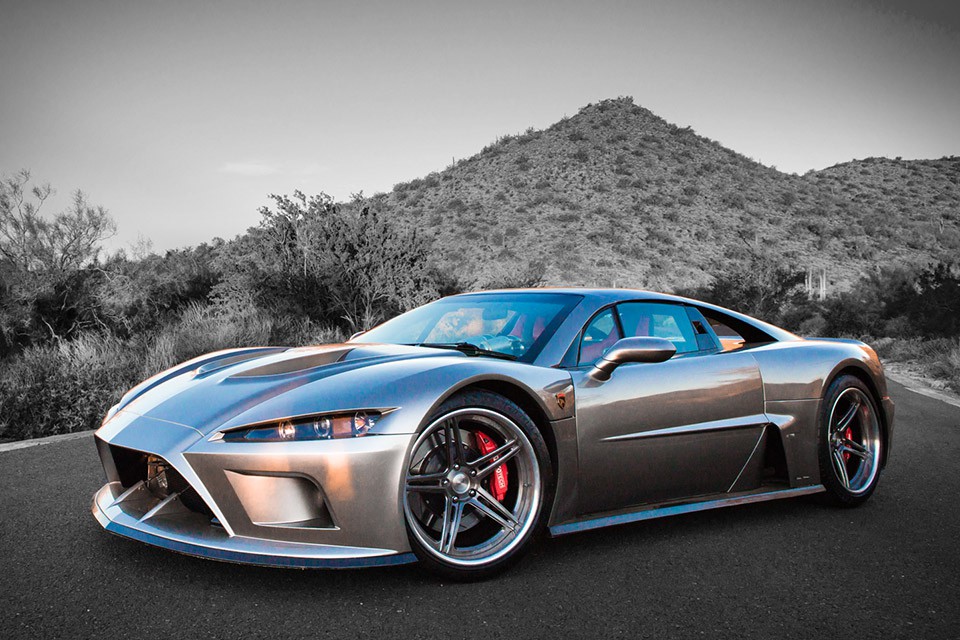 Three years in development, the Falcon F7 was designed and built in Detroit by engineer Jeff Lemke and Falcon Motorsport, this stunning, finely crafted high end sports car puts Detroit and America back on the supercar map. The power train is borrowed from the Corvette Z06 in the 1100 horsepower twin turbo V8 engine, mounted behind the seats, rockets the Falfon F7 speeds of 200 miles per hour.
More info/
 Vaydor G35
The real life transformer, Vaydor G35, is an European supercar without the supercar price and you can build this by yourself at home. The Vaydor G35 begins with an infinity G35 coupe as the donor car. Next comes the Vaydor G35 kit available for about $11,ooo. The Kit comes with everything you need to transform this vehicle into exotic fantasy car including all the fibre glass body components. The infinity G35 coupe combined with the Vaydor kit makes the Vaydor G35 an icon of style and elegance.
More info/
 Sin R1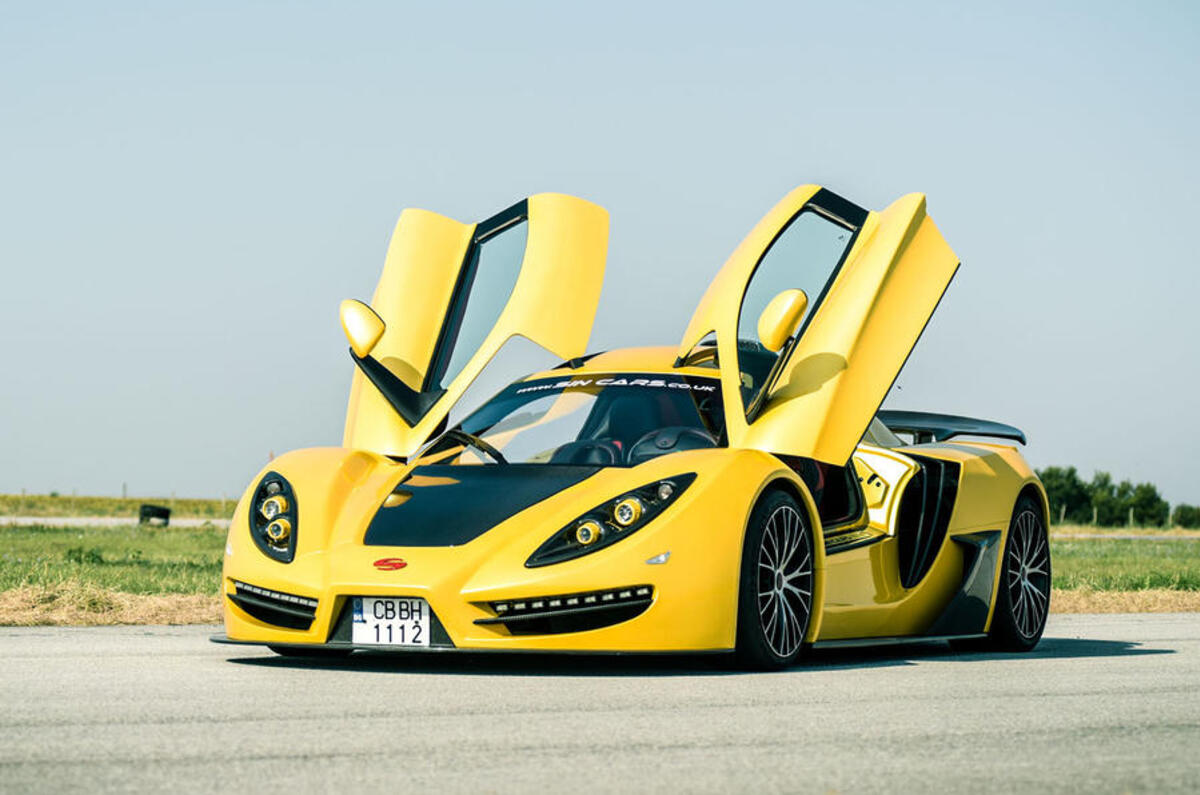 The British Company Sin Car's racing versionn of Sin R1 made such an impression that the demand for the street version became definite. Price at $200,000, its impressive yet subtle. The R1's carbon fiber body looks like it is ready to take flight. Unlike today's many supercars with luxurious and lavish interiors, the R1 version stays true to the spirit of its race car cousin.
Tushek Renovatio T500
  Like its American counterpart the Ultimate Aero, the Mosler Raptor GTR was a high-performance speed machine. 838 horsepower came from the twin-turbocharged V8 engine, and top speed was inching close to 250 mph. Tushek Renovatio T500
Vencer Sarthe
Hailing from Slovenia, the Renovatio is the first car the country has ever produced. The angular design is paired to a 450-horsepower V8 and a removable top. 
Vencer Sarthe
With 503 horsepower, this Dutch supercar is extremely light and able to reach 60 mph in just 3.8 seconds. At $3.8 million, this Ferrari-based supercar isn't cheap. But, with a 900-horsepower V12 and a jaw-dropping design, it's easy to see how this would find its way into some rich sultan's garage. Icona Vulcano