Sometimes you come across a vehicle, whether on the road or online, that blows your mind. Over the past century you can see the creativity of scooter designers increasing as new models are produced, each more wonderful than the one. So, take a look at these 10 unusual scooters and wonder how anybody came up with such creative designs!
10. Cezeta 501The Type 501 scooter is Cezeta's first scooter, with a unique design that was very popular among youngsters: the long seat is perfect to carry two persons. At 2 metres the "torpedo-like" scooter is much longer than regular scooters in those days, holding a pretty large luggage compartment since the fuel tank is located above the front wheel.
9. Salsbury Motor Glide de LuxeThe Salsbury scooter brand brought the first generation of scooters to America. This 1938 Motor Glide de Luxe was featured with an automatic instead of a manual transmission.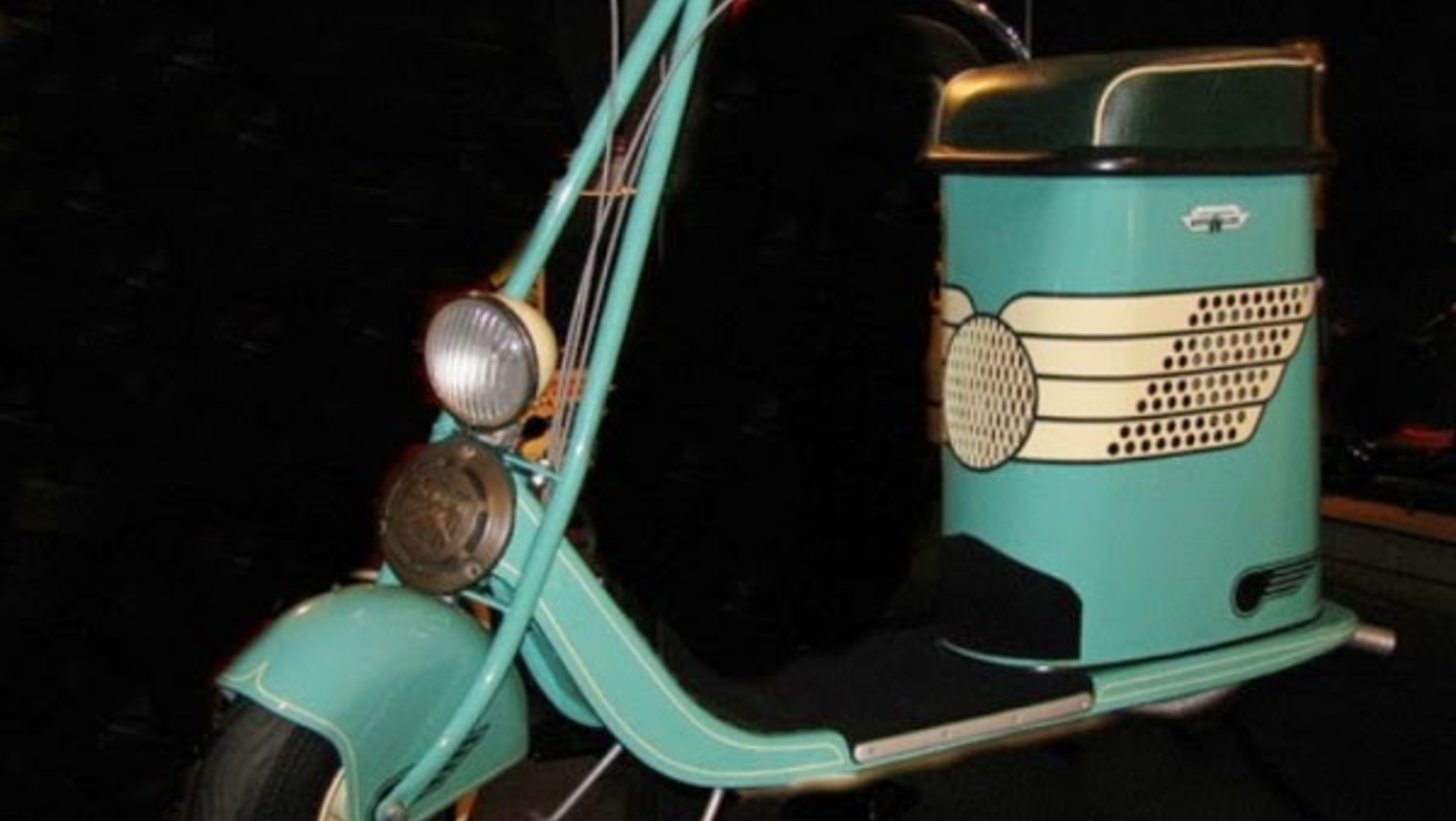 8. Mitsubishi Silver Pigeon C-10After World War ΙΙ, scooters were used to help reconstruct Japan – they were so important to the country that a Silver Pigeon was presented to the Emperor of Japan in 1948. This Mitsubishi Silver Pigeon C-10 from 1946 was the first in a long line of successful scooters. The design was based on a scooter brought from the United States by a General Motors engineer.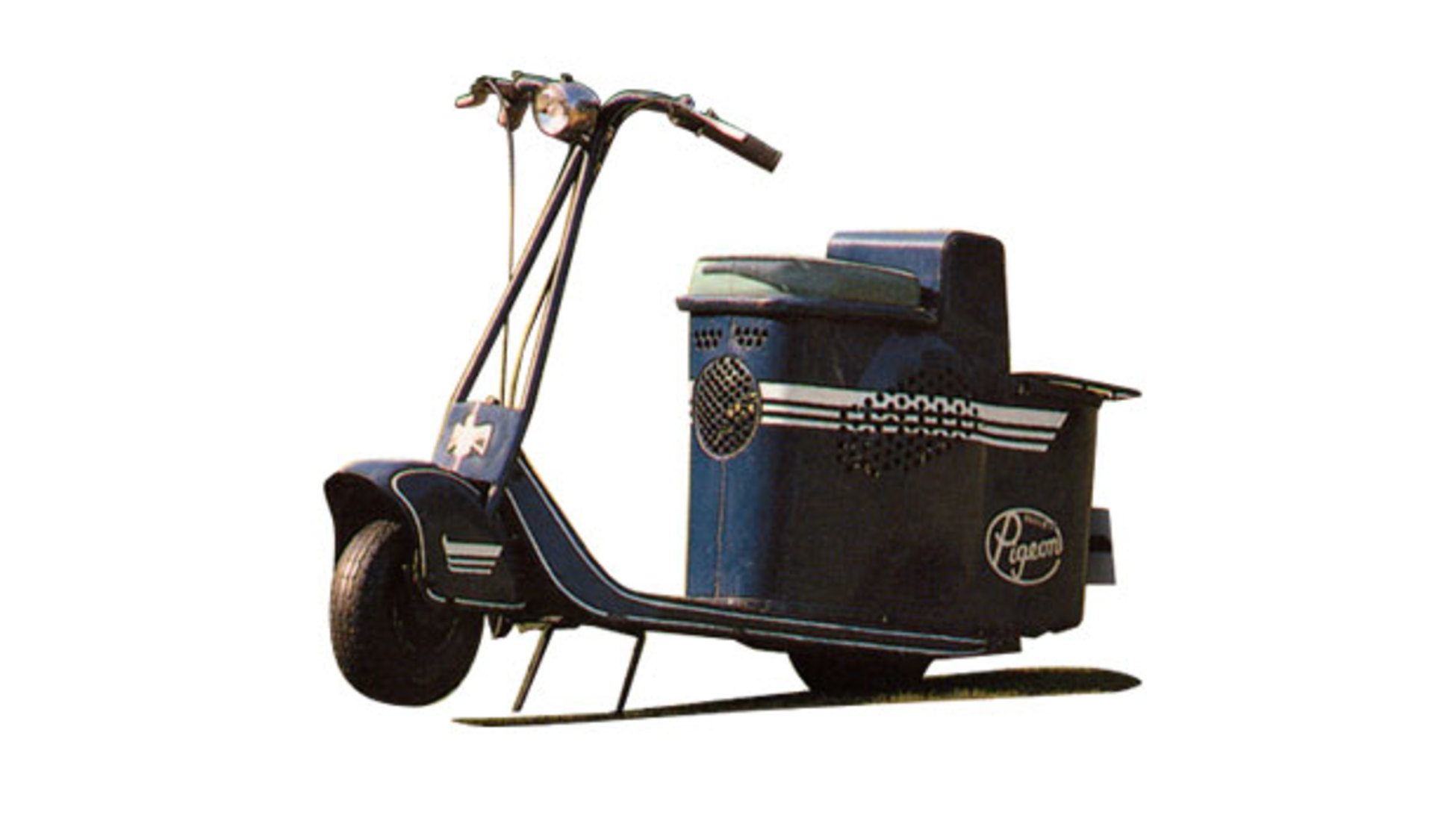 7. Honda Juno KThe 1954 Juno K was not only the first Honda scooter but also the first in a number of other areas as well. It featured the first electric start, the first fibre-reinforced plastic body construction, first turn-signal lights and a full windscreen with a tilt-back sun-shade. Sounds pretty cool, right? Well, former Honda vice-president Kihachiro Kawashima says the bike was a 'splendid failure'. Too expensive, too heavy and the engine got too hot too soon. Still, it's quite an awesome collector's item now!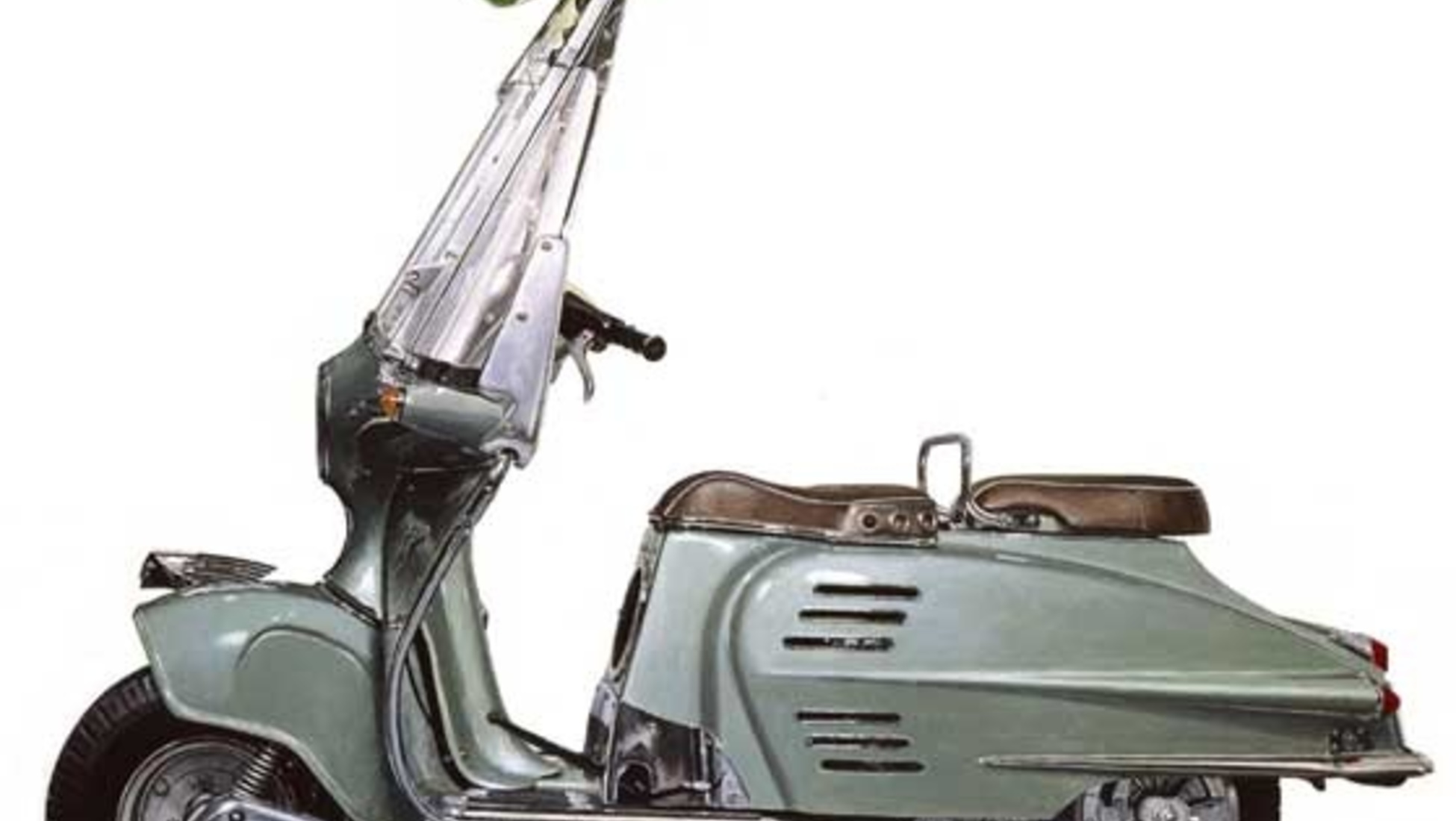 6. KYBELE Cyber scooterThis scooter looks like something from the future; like it belongs in a city with flying cars and robots. The KYBELE Cyber scooter actually started off as a Honda Fusion, customised into this futuristic vehicle by the Japanese firm Gull Craft.
5. Vespa Stretch ScooterThe family-version of the scooter: with 4 seats it is supposedly ideal to drive your kids around. Vespa South Africa subtly refers limousines, by calling it a stretch scooter. A pretty creative vehicle, but how sturdy is it?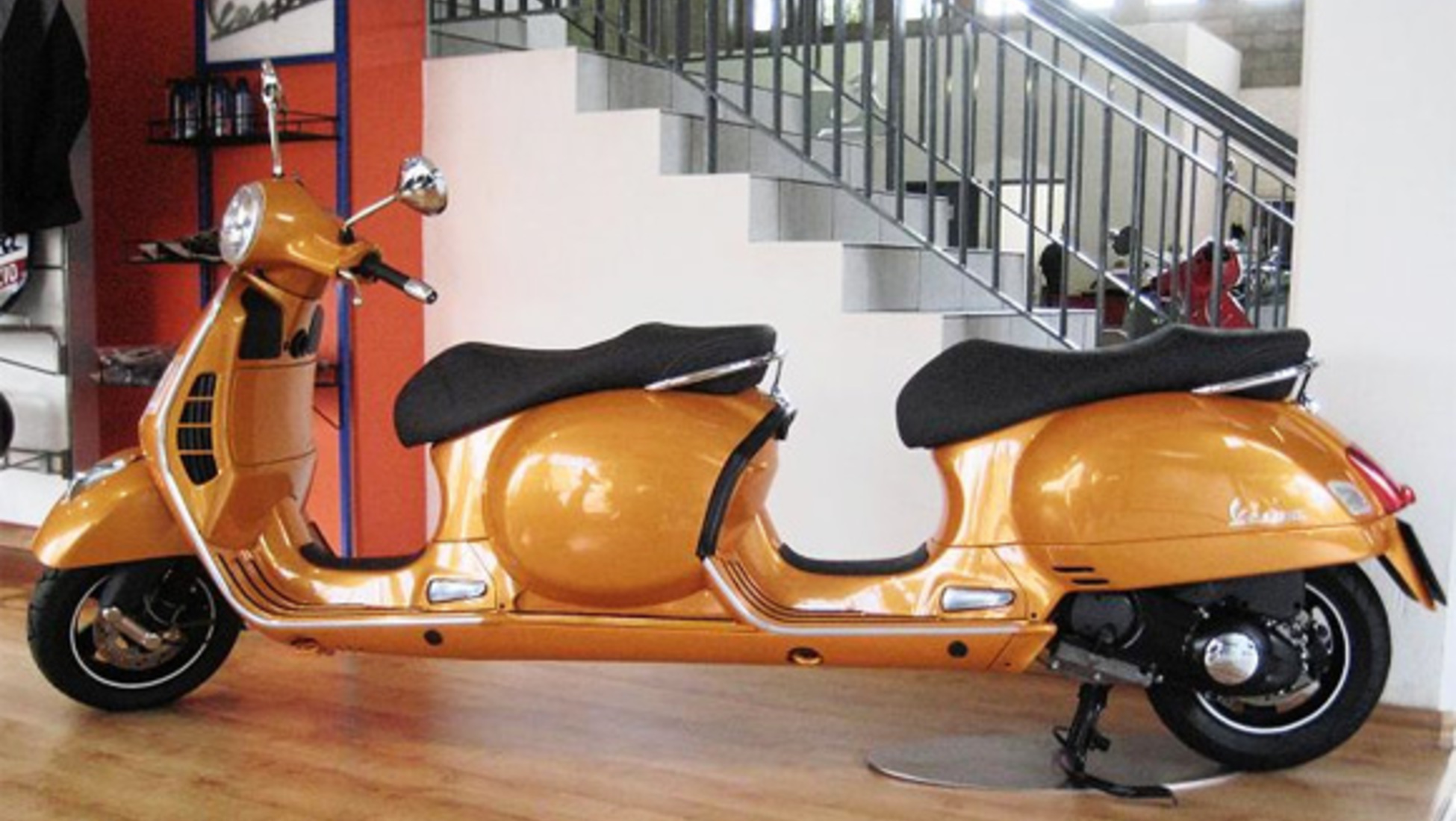 4. Lambretta RecordThis little red devil broke the world record of speed in the scooter category back in 1951, going an astonishing 201 km/h on 'the flying kilometre'. The 'red bullet' is indeed as fast as it looks! The record was set by Romolo Ferri when he beat the Vespa Torpedo, his greatest competition at the time.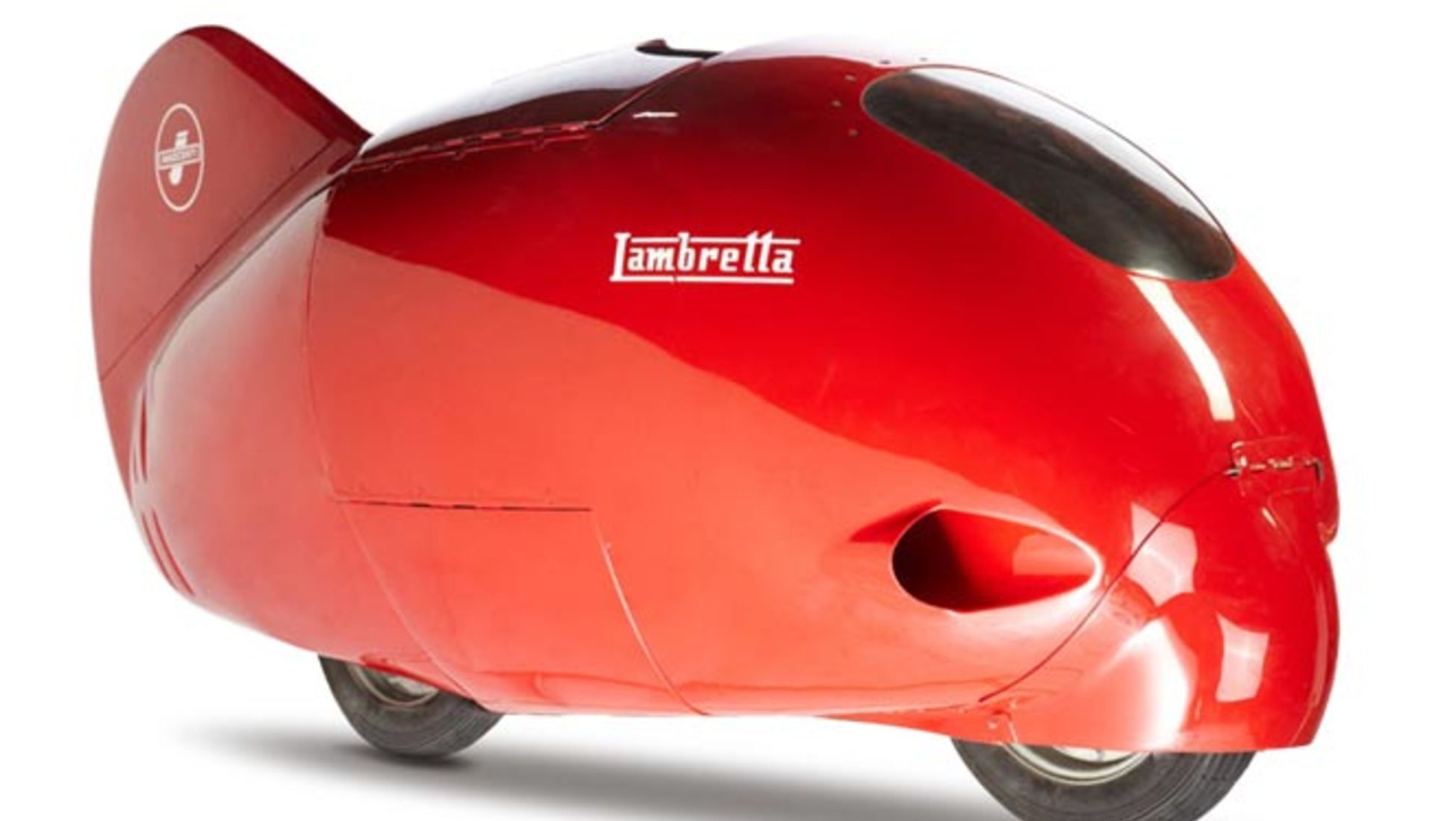 3. Piaggio Ape Calessino 1953A scooter and a covered wagon all in one. This vehicle really takes you back to 'La Dolce Vita' of the 1960s! While the driver takes you around Rome or Toscana, you and your lover can sit back and enjoy the ride. This classic scooter is still very valuable as a 2016 Catawiki auction shows: a Piaggio Ape Calissino 150cc from 1953, perfectly restored, was sold for £20,622.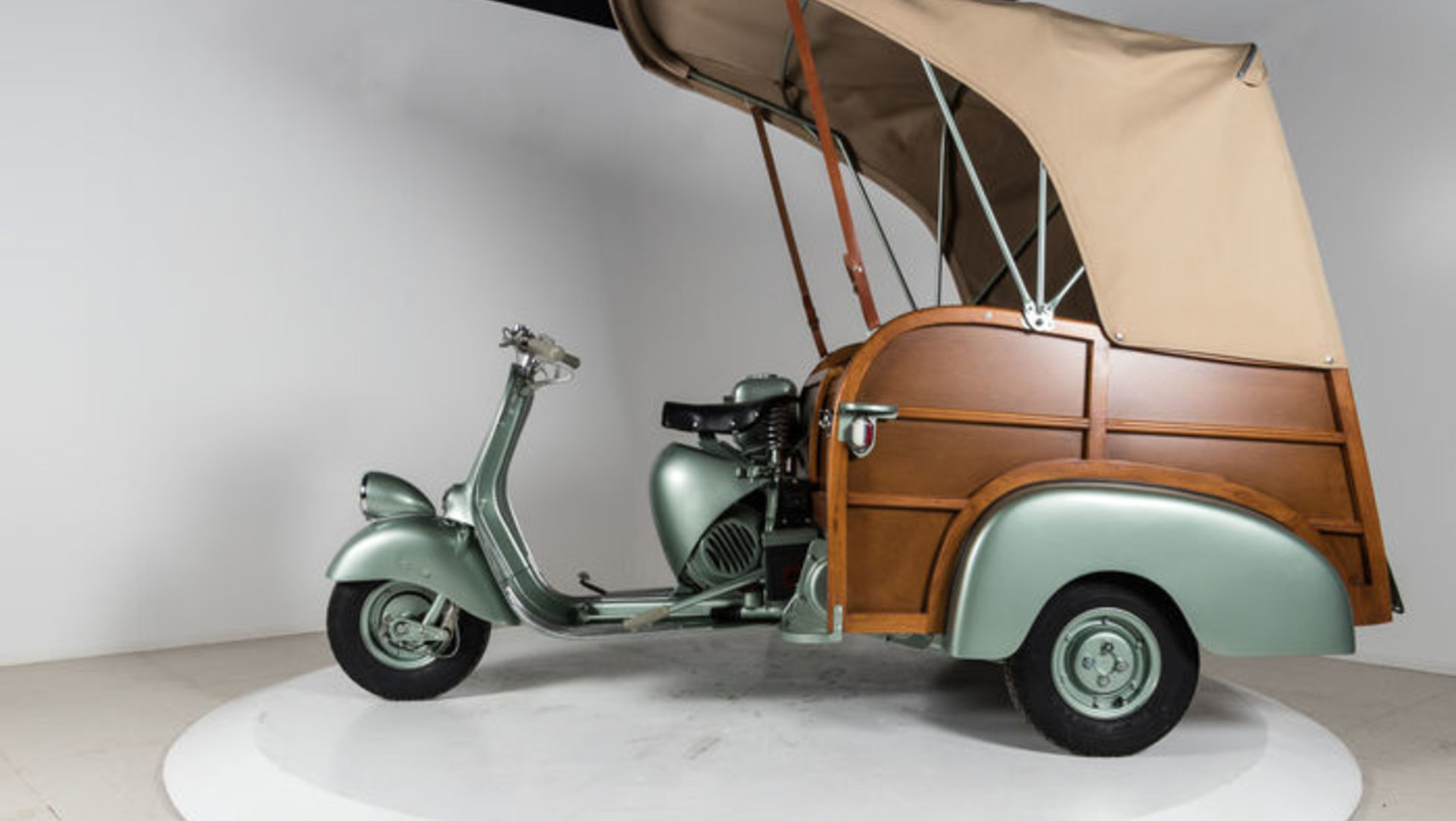 2. Lambretta TV 175 with Volkswagen Bus SidecarThis is definitely one of the cutest and coolest scooter sidecars on the planet. Not quite suitable for camping however.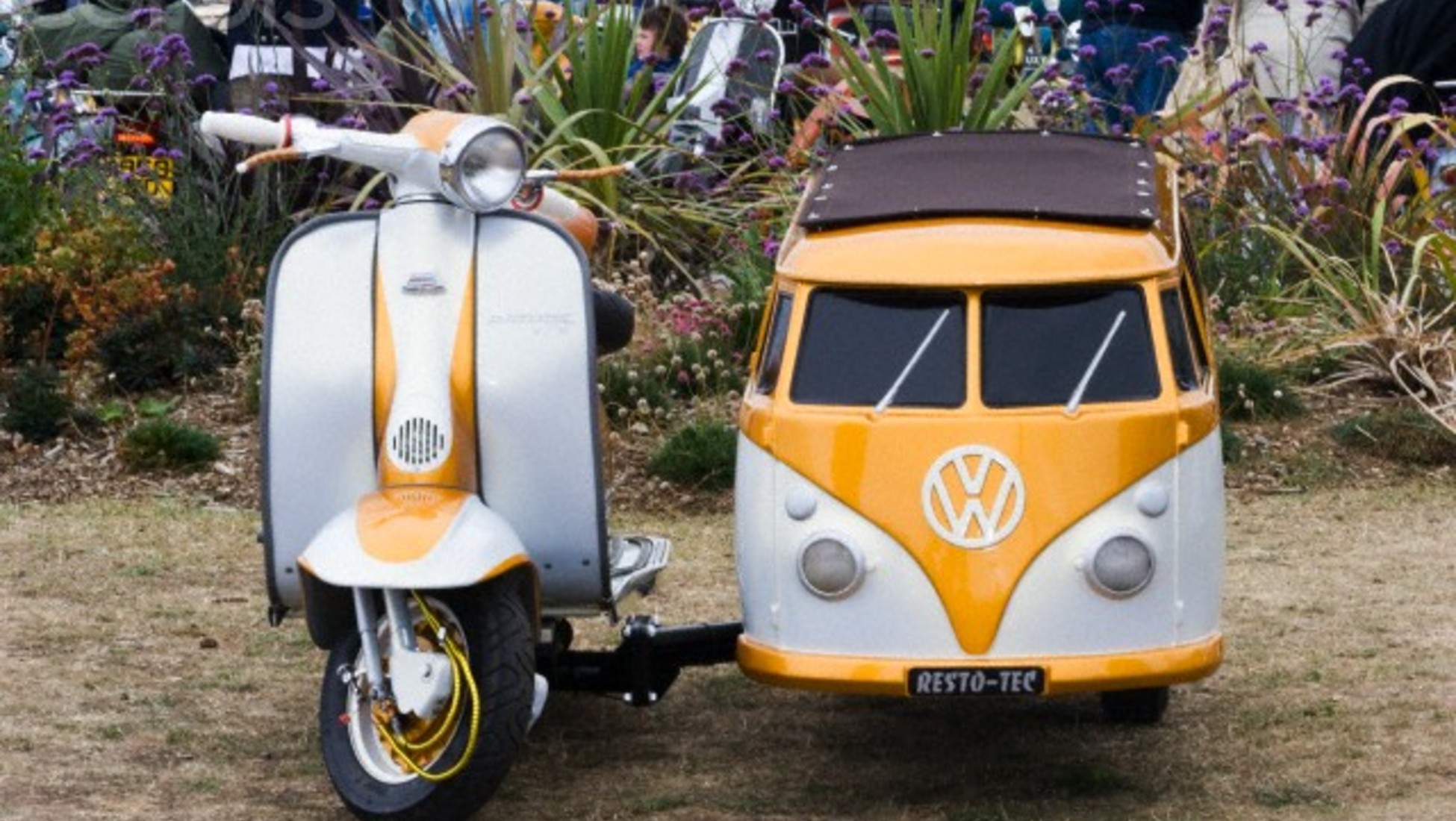 1. Vespa 150 TAP with canonOnce you have seen this scooter, you have seen it all; it doesn't get much more creative than this! The 'Bazooka Vespa', introduced in 1956, has a rifle mounted to it and only about 500 of these scooters were ever made. They were parachuted into war zones and hidden in hay-bales. With a top speed of 40 mph these scooters were faster and more mobile than most vehicles on the battlefield.